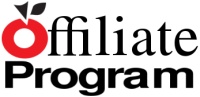 Value Added Reseller Affiliates
Value Added Reseller Affiliates receive a branded education portal customized with courses from our existing course catalog. As an affiliate, you may select one course, or many courses. All courses are hosted and supported by OnlineEd.
Many companies, from real estate offices to real estate schools and community colleges, have already joined our program because of the quality of our courses, our ever expanding new course choices, ease of Web site use, and our friendly customer service.
If you are a real estate brokerage looking for education to offer existing licensees or new recruits, our programs gives you a branded portal for your continuing education courses and also provides you a valuable pre-license course recruiting tool for new licensees. Our system also permits you to assist in learning support of your pre-license recruits and gives you the opportunity to regularly check their progress.
If you are a real estate school, you will have the opportunity to offer your students pre-license, post-license, continuing education, and career enhancement courses. You can use our entire catalog or pick and choose to supplement your existing catalog.
If you are a community college, we offer you the opportunity to enhance your existing online catalog by providing courses when you may not be approved to offer your own.
Other Benefits:
Revenue sharing
Dedicated branded portal
Branded marketing support
Technical and Instructional support
Access to high quality pre-license, post-license, continuing education and professional development courses
Who Else Uses OnlineEd?
OnlineEd has earned the respect of real estate brokerages and state regulatory agencies since 1998. OnlineEd partners with over 700 companies, schools, and organizations including offices with Berkshire-Hathaway, John L. Scott, RE/MAX, and many others.
Signing Up:
(Please allow 2-5 business days for a response.)