Nevada Real Estate License Training
Learn how to get a Nevada real estate license and start a career in real estate. OnlineEd provides the real estate pre-license education needed to get a real estate license in Nevada. Work at your own pace using our mastery-based system without time-monitoring. Work with a personal instructor throughout the course. No special software required. All the material is online, so you can start right now!
How To Start A Career In Nevada Real Estate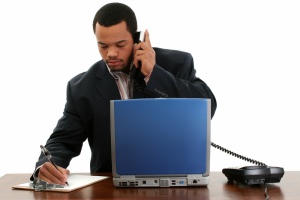 In Nevada there are three classifications of real estate licenses: salesperson, broker, and broker-salesperson. The entry level license is a salesperson. To begin practising real estate in the state, you will need to earn a salesperson license and be supervised by someone who has earned a broker license. The Nevada Real Estate Division requires all applicants to be 18 years old or older.
A Nevada real estate salesperson must complete a 90-hour pre-license training course from a Nevada Real Estate Division accredited course provider. Applicants for a license must also pass a state exam from the state's exam servicer, have fingerprint cards created, and pay an application fee. The fingerprinting will be used to run a background check on each applicant.
Training - License applicants will need to submit a copy of the course completion certificate. This certificate will be issued by the education provider the student used to complete the required 90 hours of pre-license training.
State Licensing Exam - The provider for the RED's licensing exam is PSI Exams. After the training has been completed, a new licensee will need to schedule, pay for, and pass two exams: a general national exam and a Nevada state exam. A candidate will receive a proof of passing certificate that will need to be included with the salesperson license application. The Nevada state licensing exam will cost $100.
Fingerprinting - Every candidate for a real estate license must submit their fingerprints to the RED. This can be done by either having a law enforcement division create a paper fingerprint card, or by having the prints taken through a LIVESCAN provider. The RED has a list of authorized vendors where a candidate can have the fingerprints collected. PSI can collect fingerprints after successfully passing the licensing exam, and charges $57.50 for this service ($20 PSI processing fee and a $37.50 Nevada Highway Patrol processing fee).
Application Fee - The fee charged by the RED for a salesperson license is $210.00.
The RED has Form 549 - Real Estate License Checklist and Application available at the Nevada Real Estate Division website. License applicants will need to complete and then mail it to the division or deliver it in-person at the main office in Las Vegas.
The OnlineEd Real Estate License Training Program
Our real estate salesperson education course is available in several convenient packages. You can choose to purchase the 90-hour Nevada pre-license course bundled with a state-licensing exam prep module, or buy it separately. We also offer the option to supplement the online courses with physical textbooks, for students who prefer to study using a book rather than a computer monitor.
Our real estate licensing course features:
Extensive learning materials - The course is written by practising real estate professionals. You will be fully trained to take the state exam.
A personal instructor - Get personal help to answer your questions throughout the course.
No time-monitoring - Our courses are mastery-based. You make advancement when you understand the material.
Everything is online - You don't need books, CDs, or special software. If you can read this, you have everything you need!
Our program has been rigorously reviewed, approved, and authorized for license training by the Nevada Real Estate Division. Our real estate prelicense course is authored in-house by experienced real estate brokers and industry professionals.
OnlineEd has earned the respect of real estate brokerages and state regulatory agencies since 1998. OnlineEd is a state-licensed real estate school and partners with over 700 companies, schools, and organizations including offices with Prudential, John L. Scott, RE/MAX, and many others.
I appreciate the help, advice and extensions provided over the duration of my learning process. Of particular help to me were the simulated tests, they put me at ease when I went in to take the real tests.

- Eva W.
Thank you very much for a pleasant and productive education experience. I am a big fan of the content and structure of your online offer.

- Clare D.
If you have questions about which pre-license package will work best for you, please call our school office at 1-866-519-9597.
Frequently Asked Questions
You need to complete a 90-hour training course and pass a state exam before you can be issued a real estate license in Nevada. From the Nevada Real Estate Division:

Applicants for a real estate salesperson license must show, pursuant to NAC 645.435, proof of completion of the required 90 hours or 6 semester units of instruction in real estate principles, practices and law from a Nevada Real Estate Commission accredited provider . The course must include a minimum of 18 hours of Nevada law, consisting of NRS 645, 119, 119A, 119B and their respective administrative codes. Certified transcripts must be submitted with the license application. Copies of certified transcripts are accepted.

Applicants must show proof of passing the national and Nevada state exam within one year of the application date. Applicants may use their national examination results from another state (if dated within one year of the date of application for a Nevada real estate license) but must show proof of those results.

For more information regarding obtaining a real estate license, contact the Nevada Real Estate Division

The courses satisfies the 90-hour requirement of the Nevada Real Estate Division. Because the course is mastery-based and not time-monitored, students can work at their own pace. Some students may take more or less time than the course is rated for. Course access is available for one year from enrollment. Extensions can be made available on request.

Chapter 1 (Introduction) - Real Estate as a Career
Chapter 2 - The Characteristics of Real Property
Chapter 3 - Estates in Real Property and Forms of Ownership
Chapter 4 - Transfer of Title
Chapter 5 - Encumbrances
Chapter 6 - Government Rights and Limitations on Private Land Ownership
Chapter 7 - Contracts
Chapter 8 - Specific Real Estate Contracts
Chapter 9 - Real Estate Agency Law
Chapter 10 - Real Estate Finance
Chapter 11 - The Residential Lending Process
Chapter 12 - Real Estate Valuation
Chapter 13 - Fair Housing
Chapter 14 - Escrow and Closing
Chapter 15 - Federal Taxation
Chapter 16 - Property Management and Landlord Tenant Law
Chapter 17 - Nevada Real Estate License law
Chapter 18 - Real Estate Residential Construction and Design
Chapter 19 - Real Estate Arithmetic

The course is broken down into chapters. Each chapter has a review quiz. There is a final exam at the end of each course that requires a 75% or better score to pass.

The complete Nevada required course
100% Online, printer friendly course delivery
A state-approved personal instructor
Online testing and grading with instructor feedback
State approved course completion certificates
The state exam prep module
Many links to forms, examples, and additional information in the OnlineEd File Cabinet

The course is entirely online and is also available in printer friendly formats. Your learning materials, exams, and instructor support are all delivered through your web browser. You will not need CDs, books, or other software. You can access your OnlineEd account through any computer with an internet connection. The online courses are also mobile-device friendly, so you may study using your favorite tablet or smartphone.
Upon enrollment, you will be assigned a course instructor. You can contact your instructor if you need assistance understanding the material, have questions, or need help getting through the course. In addition, the instructor will review and (if necessary) comment on each quiz and final exam to assist you in understanding course concepts better.
If you can read this, you already have everything you need! The course is entirely web-based. You will be able to access your account from any computer or portable device with an internet connection. The OnlineEd system is compatible with all major browsers and operating systems.
This a bonus course to help you study for the state licensing exam. It contains hundreds of questions that you can use to practice taking the state licensing exam.

The OnlineEd course is written by OnlineEd. Most other schools are simply resellers of systems sold by large education providers.
A personal instructor. Self-paced learning is great, but where can you turn when you have a question? With a personal instructor, just pick up the phone or send a quick email and get a friendly response.
Value-priced. Because every course we sell is written by us, we save on overhead licensing costs. We can pass the savings onto you.
Highly recommended. OnlineEd is used by over 700 real estate offices, organizations, real estate schools, and colleges.
Get In Touch With Us
Contact Info
In Oregon: 503-670-9278
Toll Free: 1-866-519-9597
OnlineEd, Inc.
7405 SW Beveland RD
Portland, OR 97223
Need to speak with an actual person? We'll be more than happy to answer all your questions about Nevada salesperson license training.