Buy and Sell Hard-To-Find Real Estate!
As a real estate agent, you have seen the decrease of home sale prices in your area and may have thought it might be a perfect opportunity to purchasing investment properties for yourself.
What if you could buy real estate for cheaper than the price your clients are paying?
The Rivers of Gold online video course will educate you on how to buy discount properties and estates in probate. The course presenters, real estate investors Ken Stimson and Diana Hill, will clearly explain to you the process of purchasing probate properties. With your new-found properties, you could fix them up and sell them for profit or keep hold of them and earn self-sustained income by collecting rent!
What is Probate?
Probate is the process of executing the instructions of a deceased person's will. A probate court will assign a Personal Representative to handle the estate. The P.R. will distribute the person's assets per the instructions of the will, sometimes by selling property and other belongings to pay off the deceased person's debts or to divide the proceeds among the beneficiaries.
Whether you're an experienced agent or just starting out as a real estate investor, this course is full of useful information that can increase your income. Besides laying out the simple step-by-step process of probate purchasing, Ken and Diana will explain situations that they've personally experienced, giving you an insight into what to expect when you venture out and start to collect properties through probate.
The Rivers of Gold probate real estate investor online training course covers topics a variety of topics, such as:
Where to look and how to find Probate properties.
How to assess what they should be worth when renovated for resale.
How to determine what you should offer to pay.
Who to talk to, when to talk to them, and what to say.
How to work with Bankers to get them working on your behalf, as well as tips on creative financing that may save you money on closing costs and interest.
What to renovate and repair for maximum return on your investment of time and money.
How to approach personal property left behind by the deceased person.
Plus, Diana offers tips and suggestions on how to organize your real estate investment business to maximize profitability while minimizing your risk and tax exposure.
If you would like to see a longer course demonstration for Rivers of Gold, check out the FREE OnlineEd Rivers of Gold DEMO on our website!
http://onlineed.com/ROG-demo
If you are interested in the two-day live lecture version of Rivers of Gold with Diana and Ken, you can register for the seminar course on the Rivers of Gold website ( http://www.riversofgold.net ). The regular price for the seminar is $1,995.00. If you would like to get started right now, then register for the online five hour video version for $299!
Register Today! Once you complete the course registration, you will have immediate access to the online materials for one year. For questions about registering, please call OnlineEd at 1-866-519-9597 or you can send OnlineEd a question via email at mail@onlineed.com.
About The Authors
Ken Stimson
Born in Wyoming, Ken lived with his grandmother and uncle on a small "dirt poor" ranch and attended the classic one room school house. He managed to enter the University of Wyoming, where he received his Bachelor of Arts degree. He was awarded his Masters at the University of Tulsa and served as a proud member of the Wyoming Air National Guard. From there he headed to Nebraska and taught at Hiram Scott College for three years to repay college debts. The allure of warm weather brought him out to California where he started real estate investing to supplement a modest acting career.
Ken has bought and sold millions of dollars of probate real estate over the last 30 years. He attributes his success to his wife, a common sense, hands-on approach he learned while growing up on a ranch, and from buying, fixing and selling properties in Southern California. "Experience is another word for mistakes", says Ken and through this "experience" he has developed many successful methods in dealing with people, working with bankers, and finding creative ways of financing his probate properties.
Ken's contributions to the DVD program Rivers of Gold and advanced workshops include the following as a program creator: mentoring students, author of "Notes from Ken" and "Success in Probate" columns in the Rivers of Gold Newsletter. Ken also has been invited as a guest speaker at workshops and seminars around the country.
Ken's ability to help others find and develop their own uniqueness in real estate and in life makes him an entertaining and powerful mentor.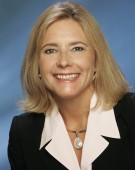 Diana D. Hill
Born in California, Diana Hill graduated from California State University Long Beach with a Bachelor of Science in Business Administration – Accountancy. Diana learned about real estate investing at 17 while working in a real estate office on the weekends. Even though she worked as a tax professional after college she always knew that real estate investing was in her blood. Diana has remained in California with her family where she has developed successful businesses, been an active member of her community and built a fortune in probate real estate investments.
Her preferred approach to probate real estate is to buy and hold with large positive cash flows and immediate equity. She also has experience with fixing and reselling properties for consistent profits. She started investing in real estate while in college. Diana, along with her husband, have created their substantial net worth and income stream by purchasing, holding and selling probate properties in CA and out of state.
Diana is the sought after expert and speaker on the subject of Probate Investing all over the country for over 20 years. She has been asked to speak to professional organizations, at the secondary level and universities. She has personally mentored thousands of students and helped them create a new financial future for themselves. Diana authors and is the editor of several newsletters and blogs.
One of Diana's most recent and exciting projects is "Rivers of Gold, Probate Prospecting" (in partnership with Ken Stimson). Some of Diana's contributions as a program creator include, "Steps for Success" and "The Process".
Diana is an active member of the BBB and NAWBO. Diana has been used as a source for several articles in the Orange County Register, has been quoted in Fortune Magazine, and contributed to many other publications. She has acted as President of many community organizations, chairperson on various committees and foundations, been presented an Honorary Service Award and commendations from various organizations. Her goal is to help others achieve Great Fortune.