Oregon Insurance Pre-License Education
Learn how to get an insurance producer license and start a career in insurance. OnlineEd provides the insurance pre-license education needed to get an insurance producer license in Oregon for Life and Health insurance. Work at your own pace using our internet-based system. Work with a personal instructor throughout the course. No special software required. All the material is online, so you can start right now!
How To Start A Career In Insurance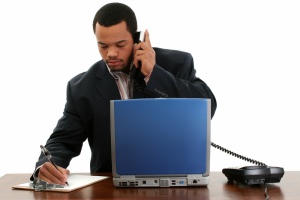 To become an insurance producer, you need a license for the specific type of insurance you want to work with. Each state requires and issues its own insurance licenses. To obtain a license, you need to:
Take an OnlineEd pre-license training course
Complete a license application which includes a fingerprint card
Schedule and pass a state insurance exam
The first step in becoming an insurance producer is completing your OnlineEd insurance training. With OnlineEd, you can work at your own pace with a personal instructor and get it done any time, any place.
The OnlineEd Insurance License Training Program
Our insurance licensing course features:
Extensive learning materials - The course is written by practicing insurance professionals. You will be fully trained to take the state exam.
Proactive online instruction - Get personal help to answer your questions throughout the course. In addition, your assigned personal instructor will evaluate your learning quizzes, give advice, and be available to clarify any questions you might think of.
Mastery-based learning - You make advancement when you understand the material. We have one of the very highest pass rates in the state.
Everything is online - You don't need books, CDs, or special software. If you can read this, you have everything you need!
Our program has been rigorously reviewed, approved, and authorized for license training by all appropriate state regulatory agencies. Our insurance prelicense courses are authored in-house by experienced industry professionals.
You guys do a great job and make the education process very straight forward and easy to understand.  I would definitely recommend you to others.


- Ursula H.
Thank you for all the help and confidence you gave me  to pass this exam!


- Karen H.
Frequently Asked Questions
You need to take the required pre-license training courses for the type of insurance you want to work with, complete a state license application, and pass a state insurance test. For more detailed information, please read the full requirements here.

The courses for each specific kind of insurance are 20 hours each. Because the course is mastery-based, students can work at their own pace. Students must sign a timesheet form as proof of the state hour requirements. Course access varies depending on the package purchased. Extensions can be made available on request.

The complete Oregon required course learning material
100% Online, printer friendly course delivery
A state-approved personal instructor
Online testing and grading with instructor feedback
State approved course completion certificates
The state exam-prep module to help prepare you for the state test
The final exam can be retaken to practice for the state test

The course is entirely online and is also available in printer friendly formats. Your learning materials, exams, and instructor support are all delivered through your web browser. You will not need CDs, books, or other software. You can access your OnlineEd account through any computer with an internet connection.
Upon enrollment, you will be assigned a course instructor. You can contact your instructor if you need help understanding the material, have questions, or need help getting through the course. In addition, the instructor will review and (if necessary) comment on each quiz and the final exam to assist you in understanding course concepts better.
If you can read this, you already have everything you need! The course is entirely web-based. You will be able to access your account from any computer with an internet connection. The OnlineEd system works will all major browsers and operating systems.
This a bonus course to help you study for the state licensing exam. It contains hundreds of questions similar to the questions on the state exam that you can use to practice with.
The license training course is written by OnlineEd! That means the course is written by practicing insurance professionals. OnlineEd is not a course reseller; We write all of our own courses.

The OnlineEd course is written by OnlineEd. Most other schools are simply resellers of systems sold by large education providers.
A personal instructor. Self-paced learning is great, but where can you turn when you have a question? With a personal instructor, just pick up the phone or send a quick email and get a friendly response.
Proactive online instruction. Your assigned instructor reviews completed exams and provides feedback on missed questions and concepts.
Value-priced. Because every course we sell is written by us, we save on overhead licensing costs. Because the course is delivered entirely over the web, there are no production costs associated with books, CDs, and software. We can pass the savings onto you.
Highly recommended. OnlineEd is used by over 700 offices, organizations, schools, and colleges.
Get In Touch With Us
Contact Info
In Oregon: 503-670-9278
Toll Free: 1-866-519-9597
OnlineEd, Inc.
7405 SW Beveland RD
Portland, OR 97223
Need to speak with an actual person? We'll be more than happy to answer all your questions about Oregon insurance producer licensing.